50th Anniversary Celebration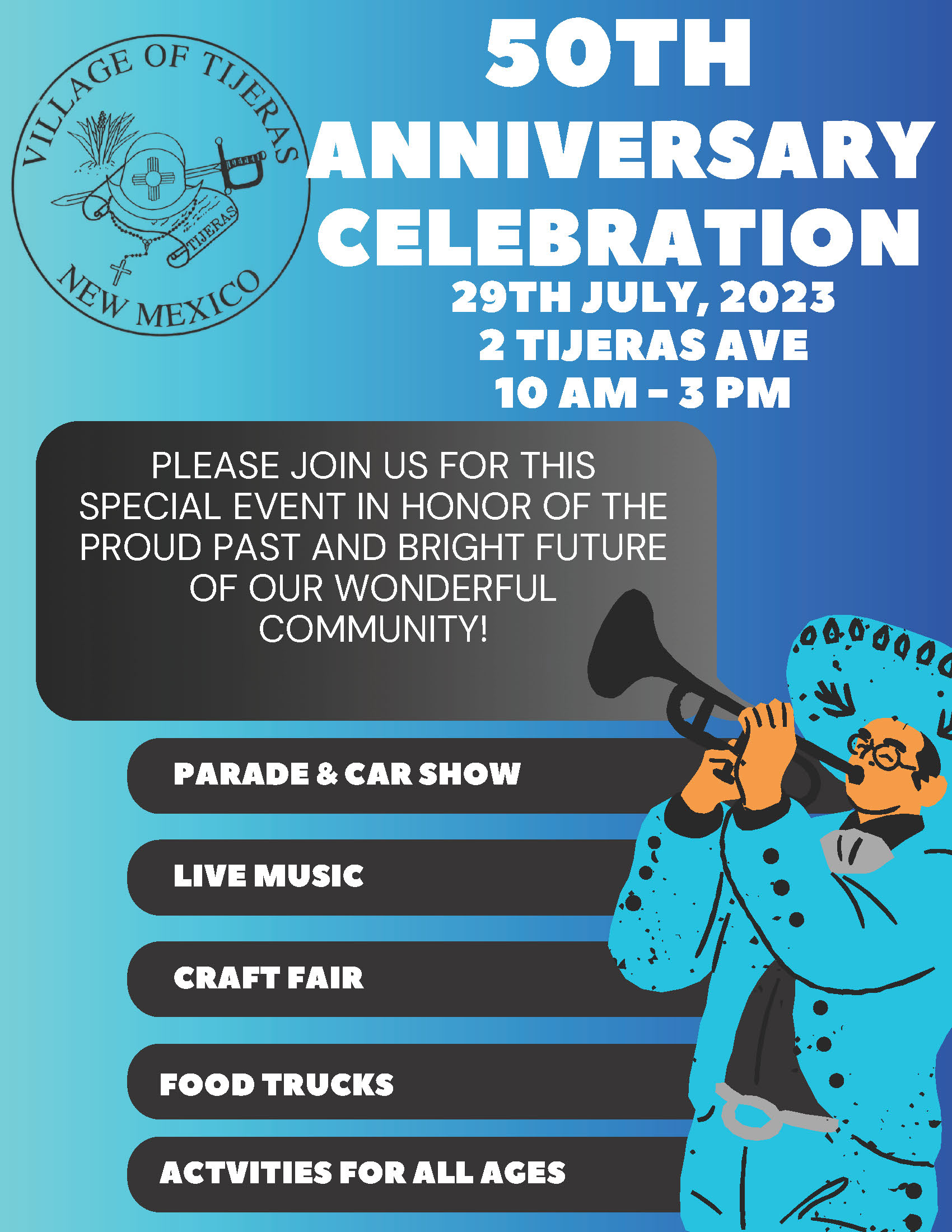 Please join us in celebrating the 50th Anniversary of Incorporation
of the Village of Tijeras!
Date, Time, and Location
The 50th Anniversary Celebration will be held on Saturday, July 29th from 10:00 a.m. to 3:00 p.m.
The event will take place at our Luis Garcia Park and Veterans Memorial (2 Tijeras Avenue, Tijeras, NM 87059) as well as the adjacent Tijeras Senior Center (10 Tijeras Avenue, Tijeras, NM 87059).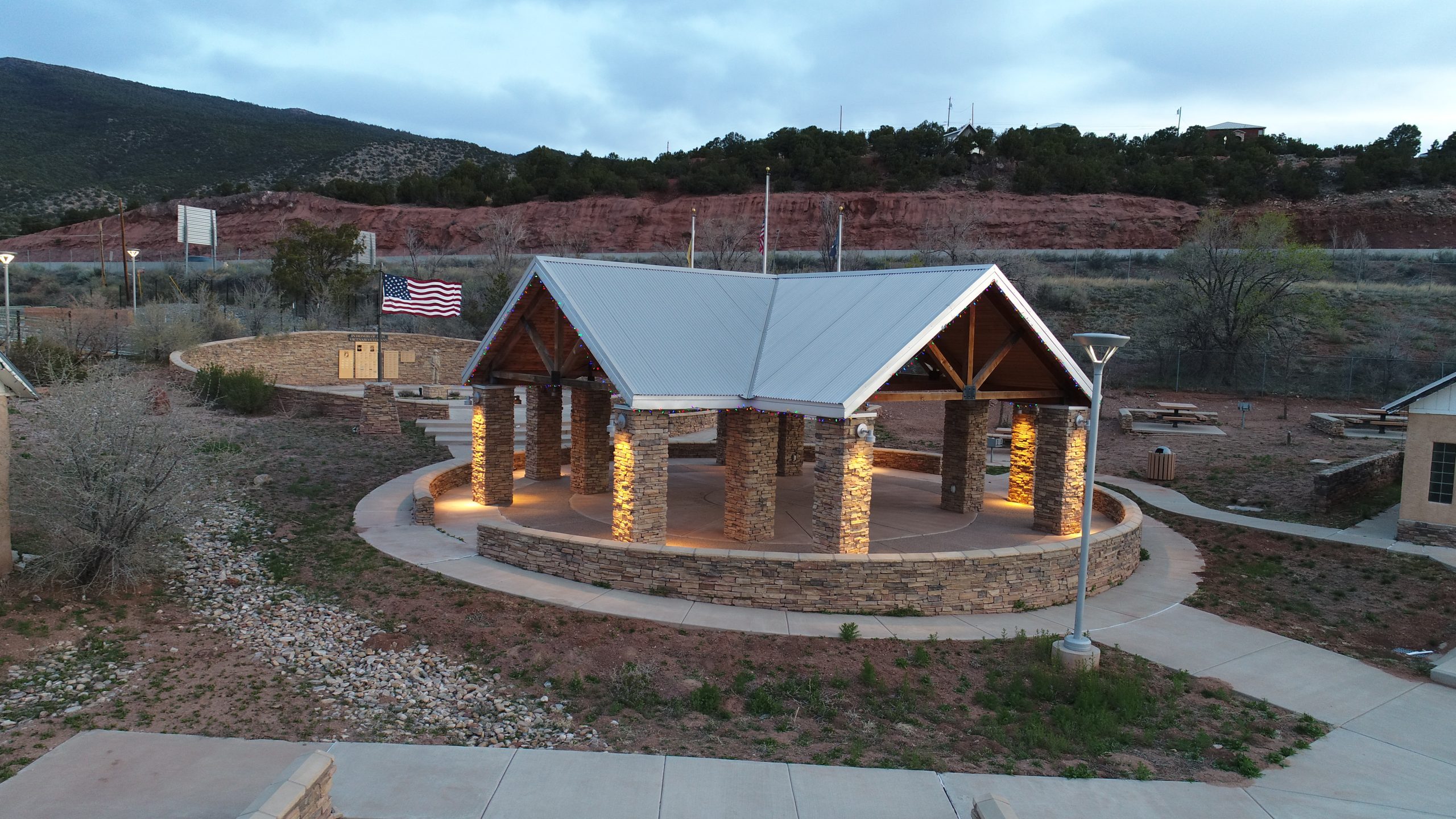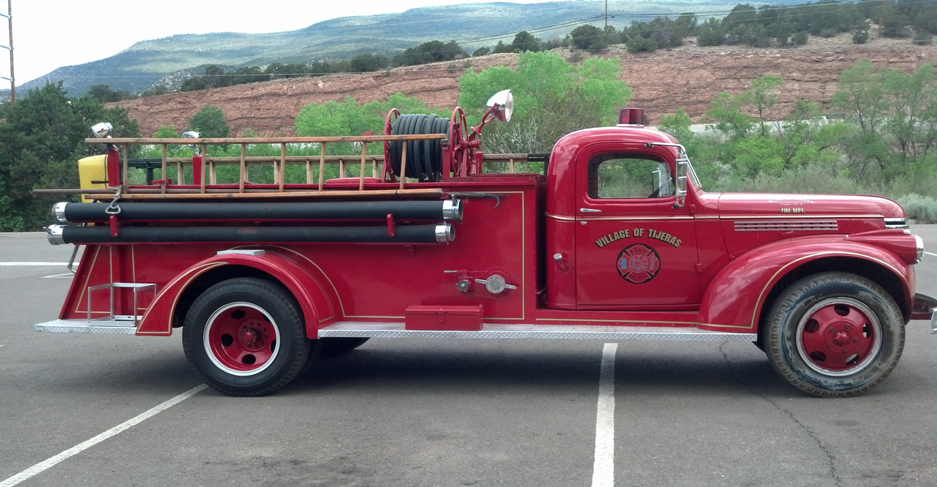 Procession
The Celebration will begin at 10:00 a.m. with a procession from Village Hall to Luis Garcia Park. The procession will consist of floats and vehicles from the Village, our partner organizations, and our local businesses.
Please be aware that the procession is likely to cause traffic impacts on NM-333 from 9:30 a.m. to 10:30 a.m. We encourage our guests to arrive before 9:30 a.m. so that you can avoid the traffic and view the procession as it passes!
Car Show
Make sure to visit the parking areas at the East Mountain Library and Tijeras Senior Center to see a variety of classic cars, hot rods, and project cars! The Car Show will run for the duration of the Celebration.
A panel of judges will award the First Place, Second Place, and Third Place trophies. The Mayor and Village Council also have a special award of their own to give out (bonus points to vehicles that show their Village of Tijeras spirit). Lastly, attendees will have the opportunity to vote for their favorite car.
To register your vehicle in the Car Show, visit https://www.tijerasnm.gov/carshow or contact Councilor Jonathan Ortiz at (505) 259-1659.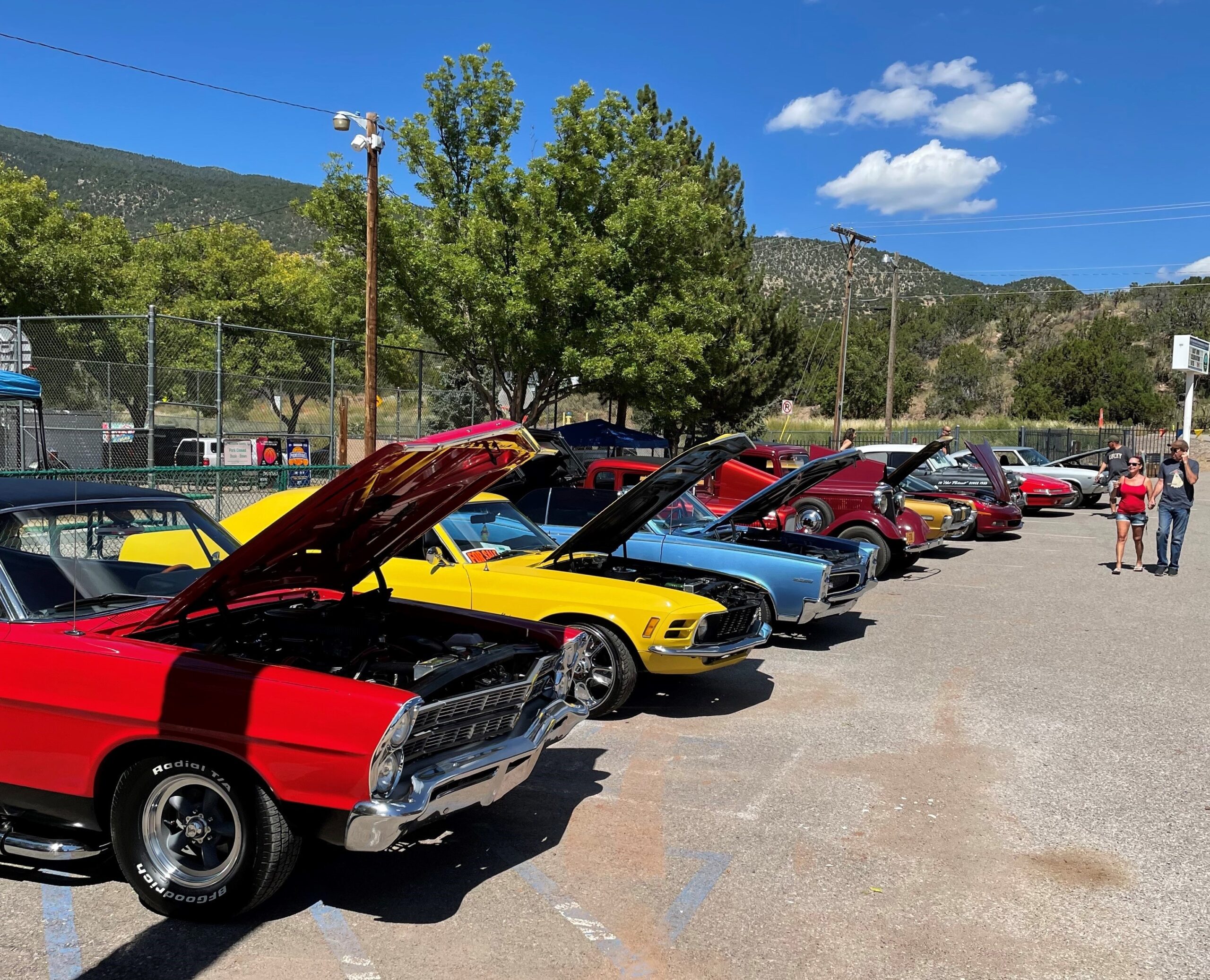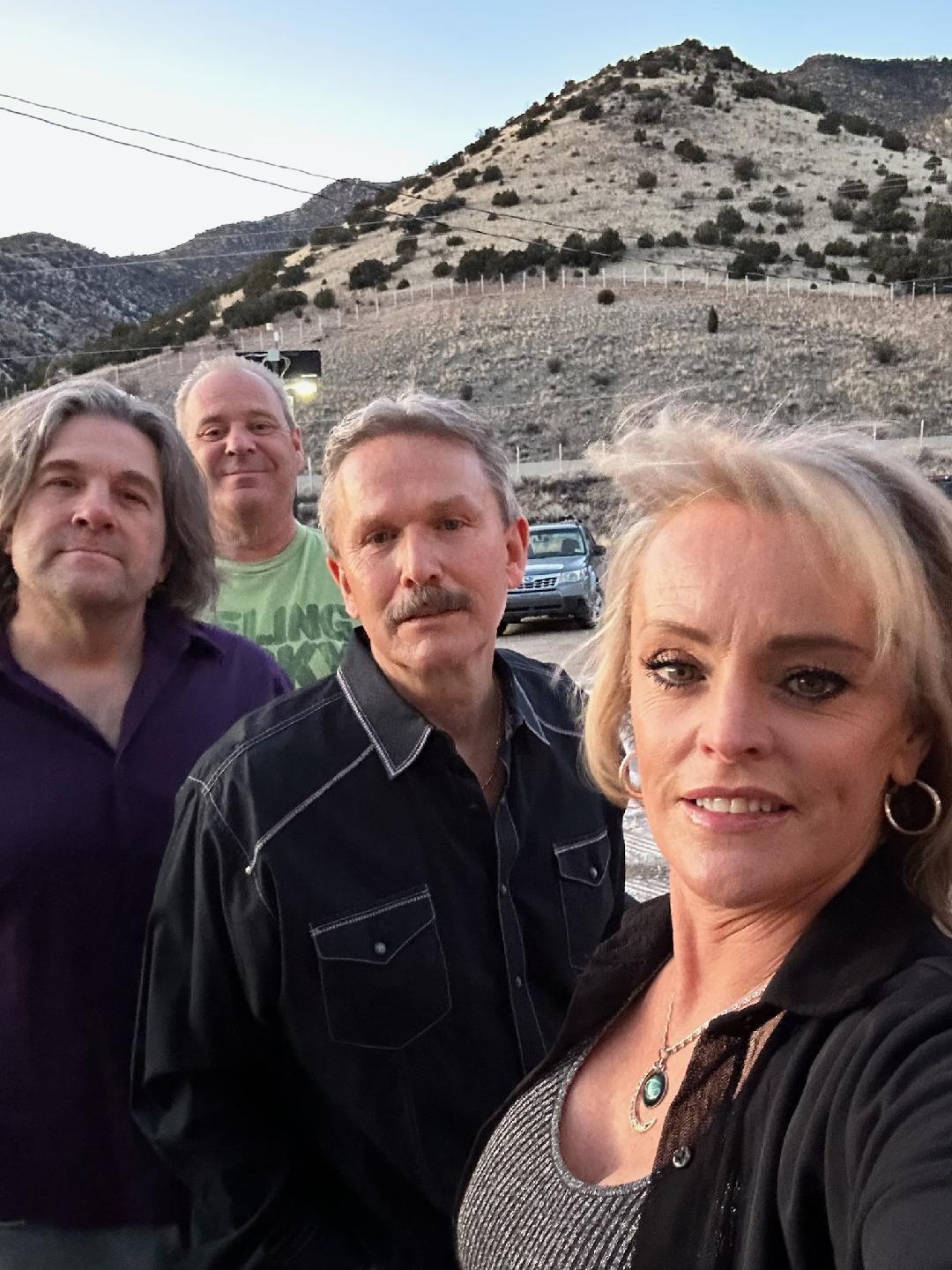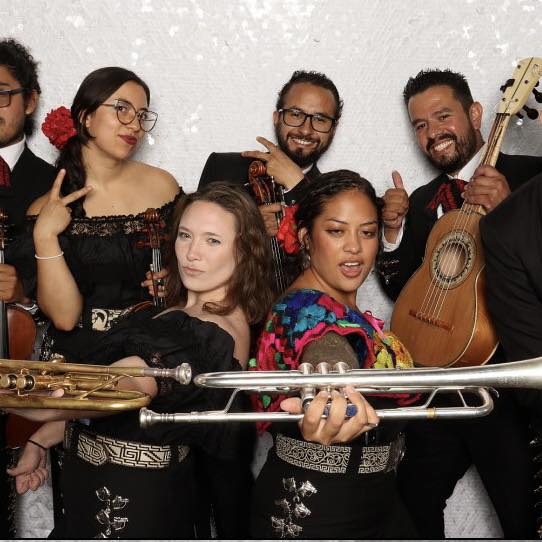 Food and Drink
The Village is partnering with several local food trucks to offer a variety of food and drink options to our guests. Food trucks attending the Celebration will include Craft Q Barbecue, Mary Jane's Kitchen, Sabor Gutierrez, and Wow Wow Lemonade.
We are also partnering with Rumor Brewing Co. to offer a selection of local craft beer at the Celebration. Remember to bring your ID and please drink responsibly!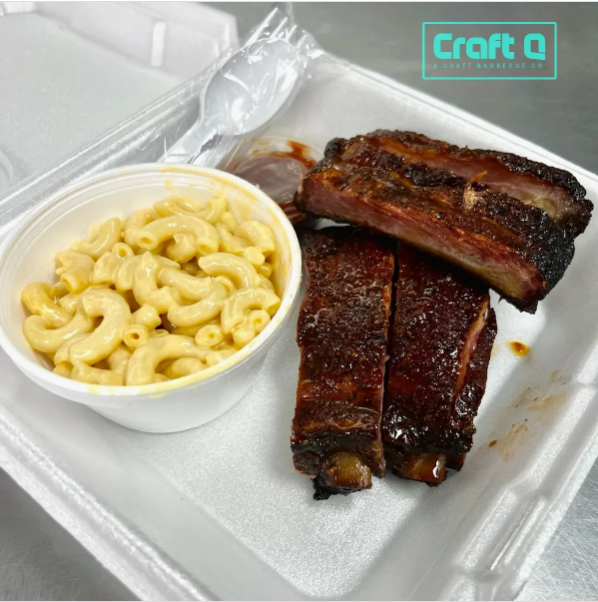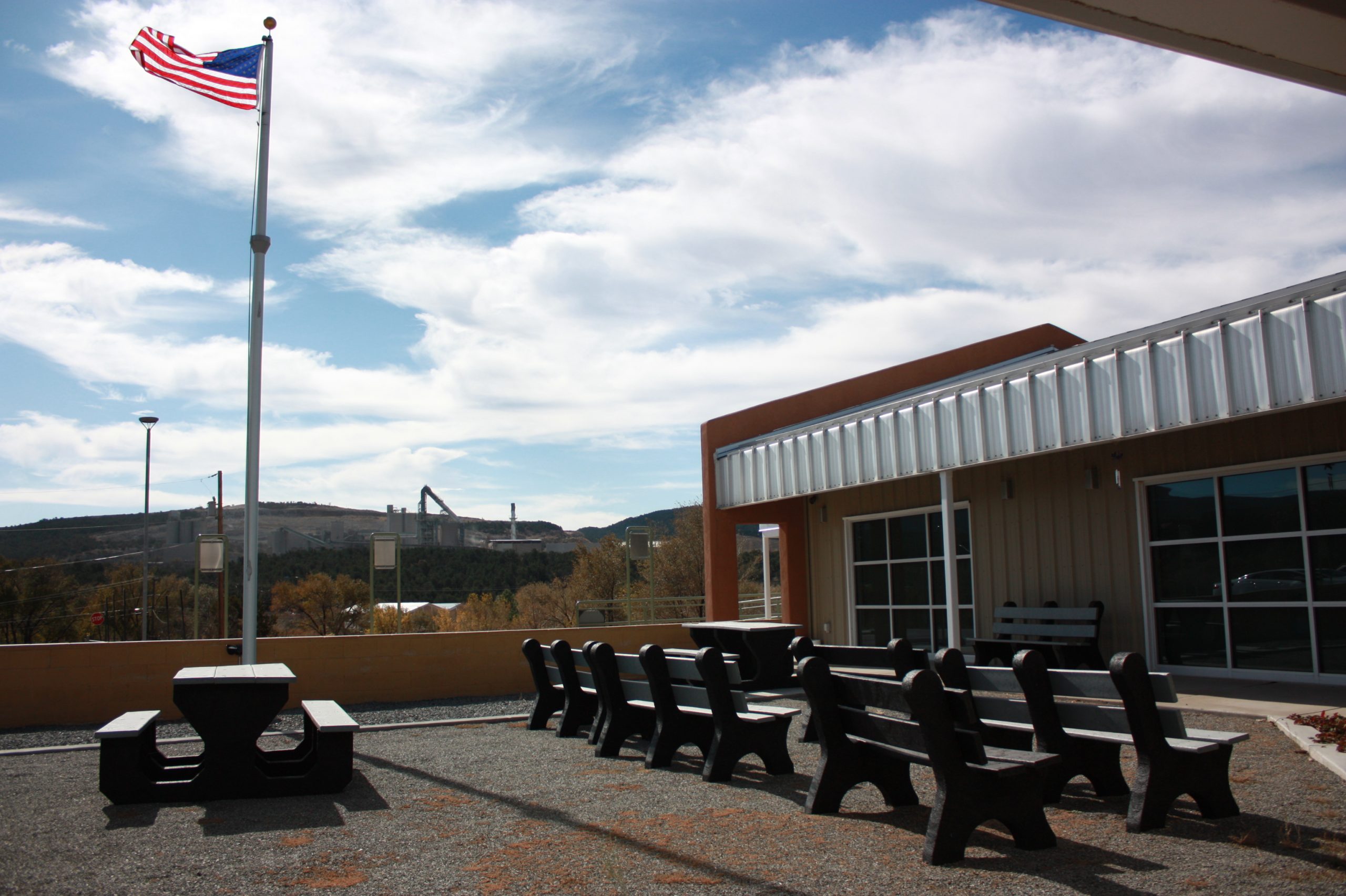 Craft Fair
Head over to our newly-expanded Tijeras Senior Center for some respite in the AC and to browse our Craft Fair! A group of local artists and artisans will be offering a wide selection of unique items and homemade treats.
If you are interested in setting up a booth at the Craft Fair, please contact Senior Center Manager Rita Rivera by calling (505) 286-4220. Space is limited!
Activities for All Ages
In addition to the attractions mentioned above, the 50th Anniversary Celebration will feature a variety of forms of entertainment. There is something for everyone, including activities geared toward kids such as jumpers and face painting.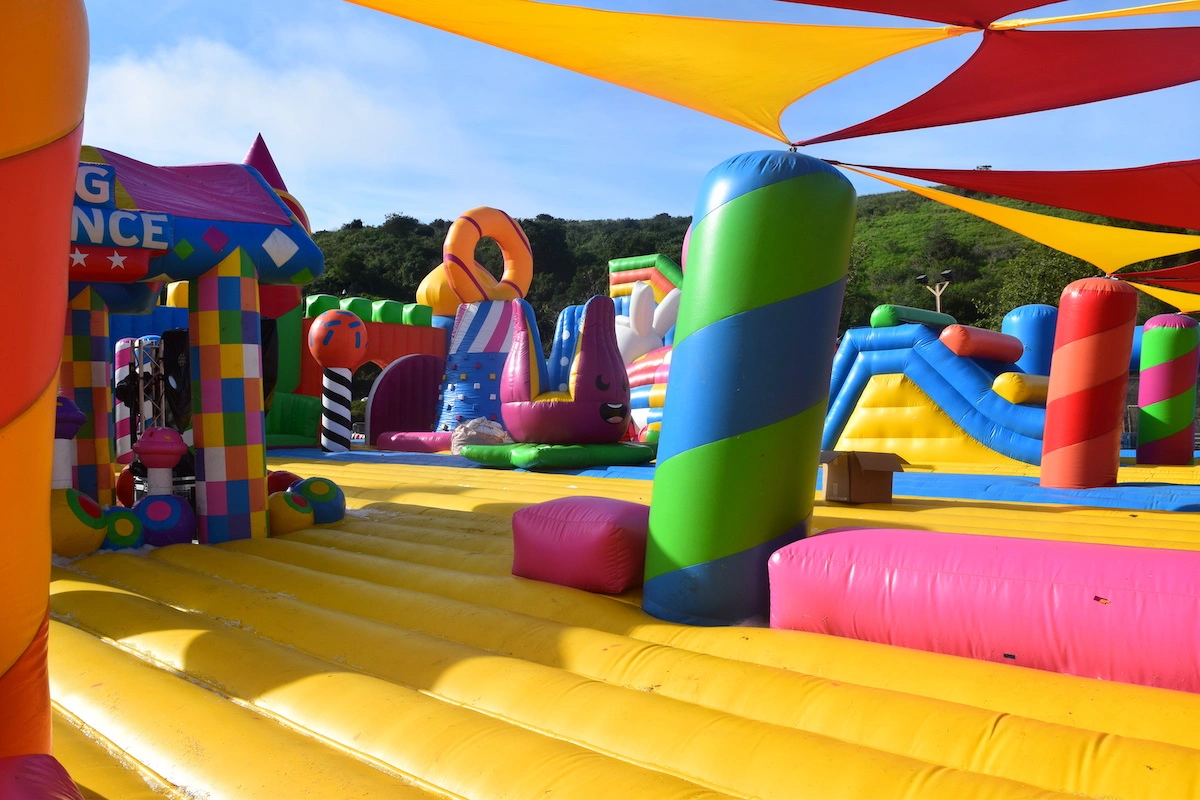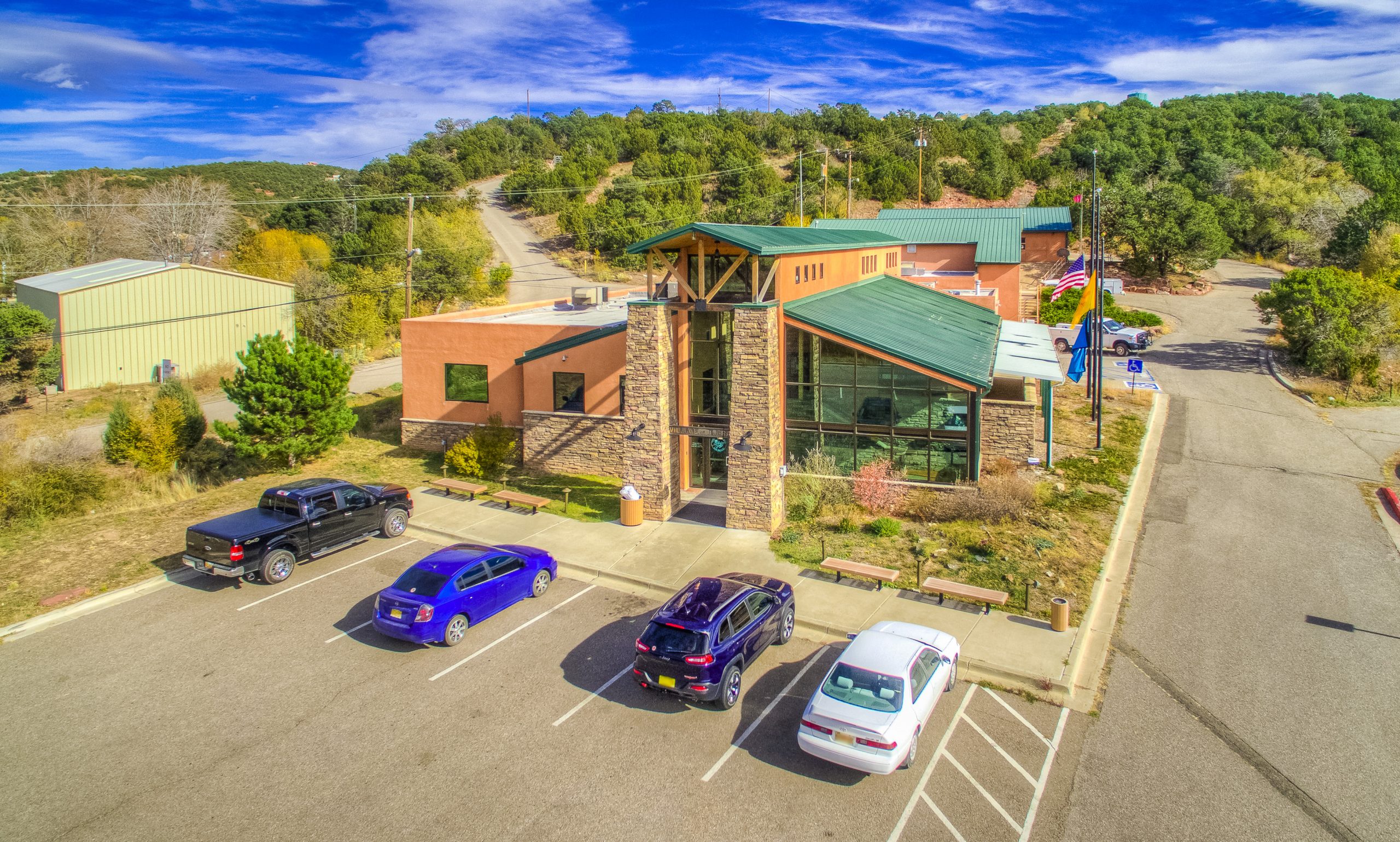 Parking
Please be aware that parking at the Luis Garcia Park, Tijeras Senior Center, and East Mountain Library will be very limited. A group of local businesses and community partners has graciously agreed to make their parking areas available to guests of the Celebration:
A. Montoya ES/Roosevelt MS (24 Public School Road, Tijeras, NM 87059)

Los Vecinos Community Center (478 NM-333, Tijeras, NM 87059)

Imagine Wellness (488 NM-333, Tijeras, NM 87059)

NM Early Learning Academy (465 NM-333, Tijeras, NM 87059)

Wells Fargo Bank (503 NM-333, Tijeras, NM 87059)
We ask that you be respectful of the other business owners and residents of the Village and park only at the locations listed above. Guests who park in an unauthorized area may have their vehicles towed at the owner's expense.
Park and View
Following the Celebration, we will have a showing of Top Gun: Maverick at our Park and View Cinema, located at 12 Camino Municipal, Tijeras, NM 87059.
Parking for the movie begins at 7:00 p.m. and the film will start at sundown. We will have a food truck on-site as well as a jumper for the kiddos. Space is limited to 60 vehicles and tickets are on a first-come, first-served basis. Reserve yours today at https://www.tijerasnm.gov/park-and-view.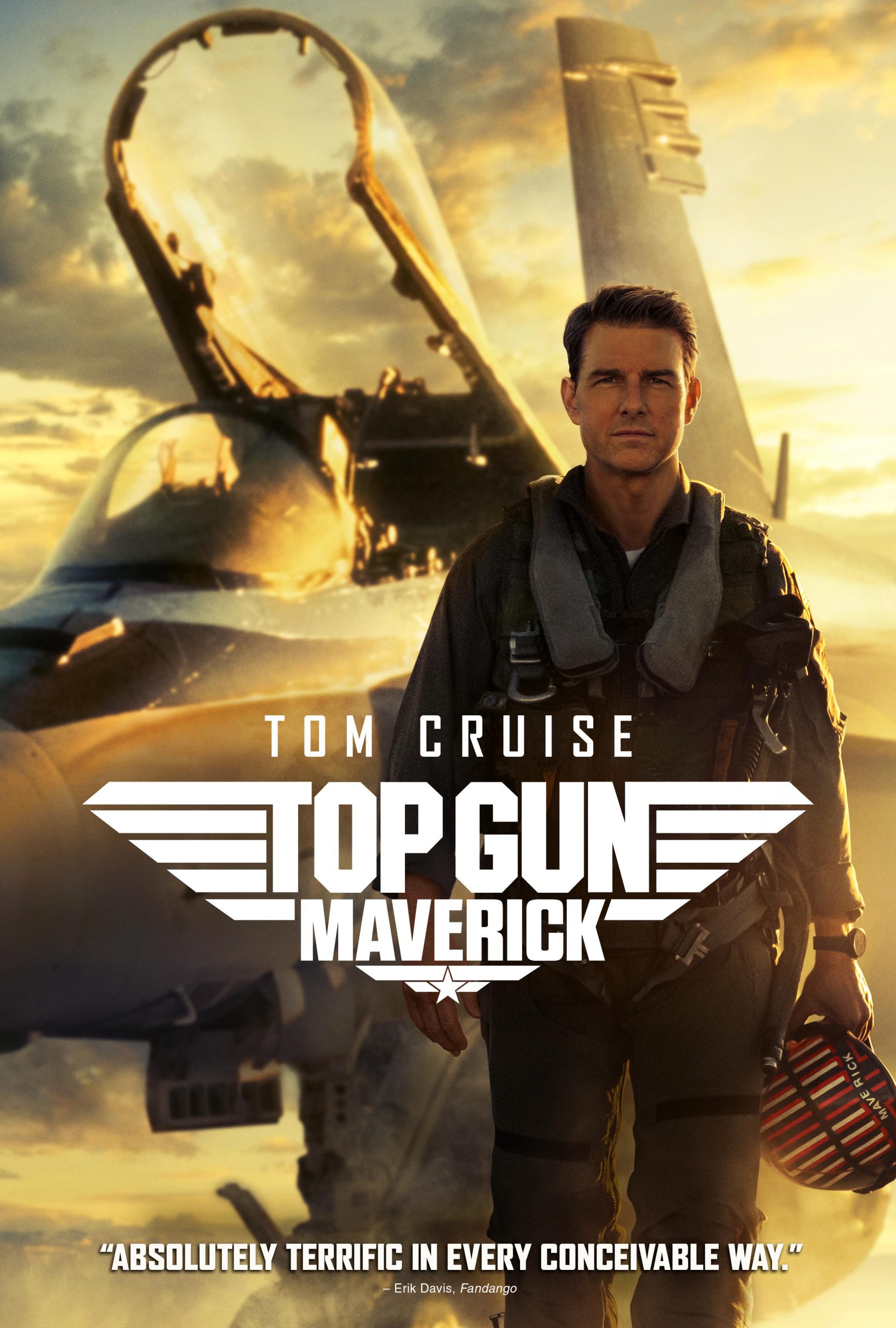 For any questions related to the 50th Anniversary Celebration, please call us at (505) 281-1220 or send an email to clerk@tijerasnm.gov. We look forward to seeing you at the Celebration!