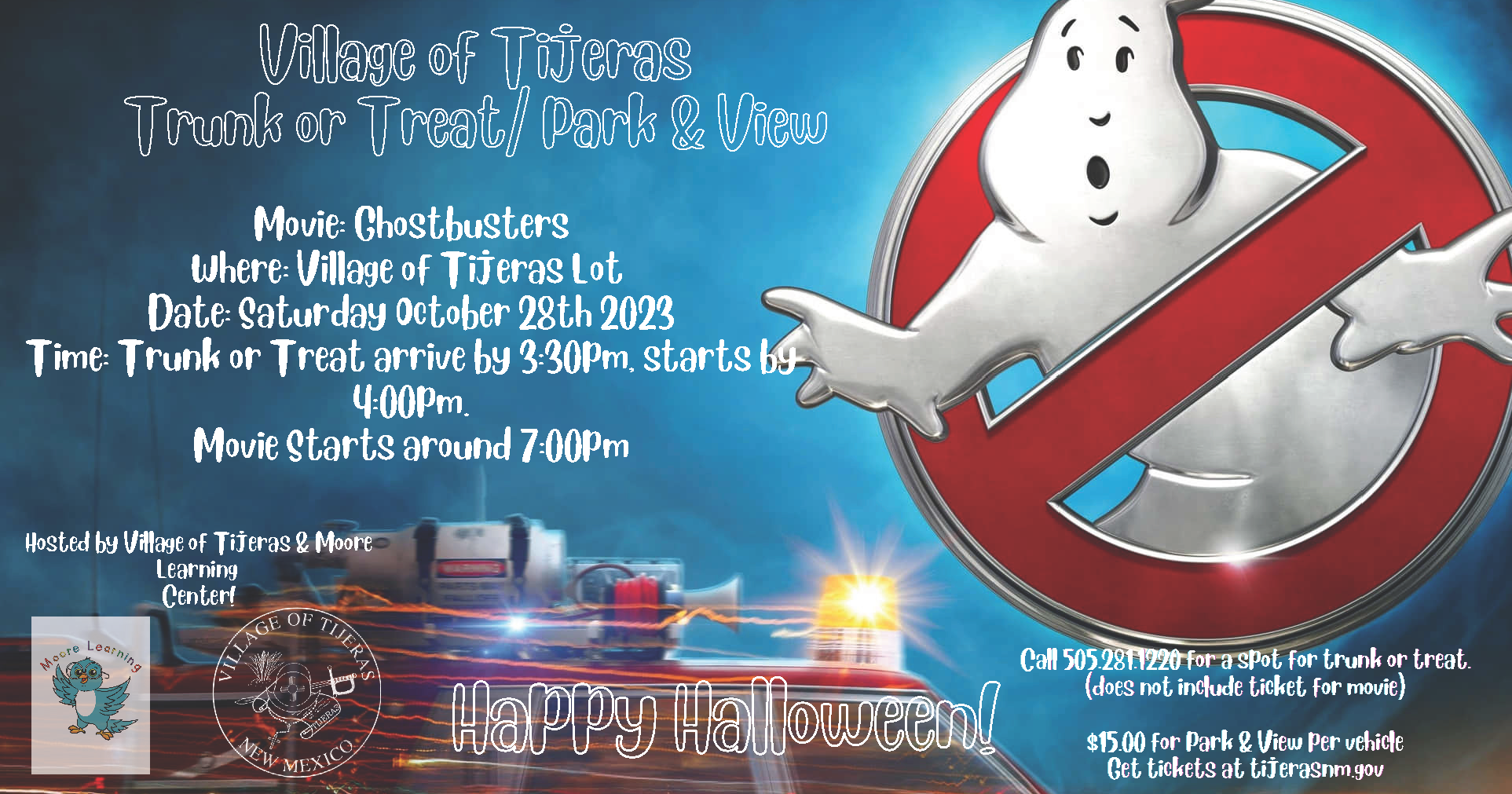 2023 Trunk or Treat
Hosted by the Village of Tijeras
and Moore Learning Center
This year's Trunk or Treat event will be held on Saturday, October 28th, 2023 from 4:00 p.m. to about 6:30 p.m. at Village Hall (12 Camino Municipal, Tijeras, NM 87059). We hope you join us to enjoy some safe and fun trick-or-treating and admire the costumes and decorated vehicles.
Following the Trunk or Treat, we will have a showing of Ghostbusters at our Park and View Cinema. Participation in the Trunk or Treat is totally free. However, if you plan on sticking around for the movie, a $15.00 ticket is required for each vehicle. You can pre-purchase your tickets online at tijerasnm.gov/park-and-view.
We are looking for volunteers from the community to give their vehicle a spooky makeover, don their Halloween costume, and hand out candy to participants. This year, we plan to have a special prize for the best-decorated vehicle! To reserve your spot, please fill out the form below. We can accommodate about 24 vehicles and registration is on a first come, first served basis. Please contact (505) 281-1220 with any questions.
Thank you to Moore Learning Center for partnering with us on this great event!