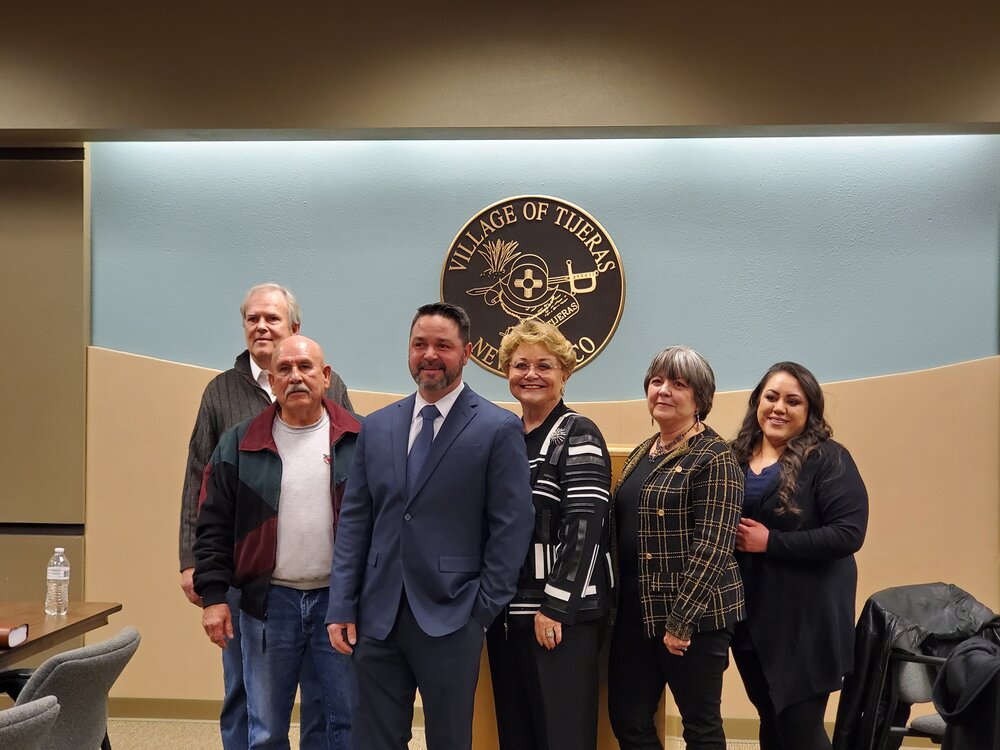 Elected Officials
Village of Tijeras Council members are elected every two years. They serve as the legislative body of the Village and are required to act as representative, informed, and responsible decision-makers in the best interest of the community. If you have any questions, suggestions, or concerns regarding the Village, please feel free to reach out to any Council Member using the contact information provided.
Structures
The Council meets on the first and third Monday of each month. To help prevent the spread of COVID-19, Council meetings are currently being held virtually using Zoom. If you are unfamiliar with Zoom, please feel free to contact our Village Clerk Hallie Brown, and she will be happy to assist you.
Functions
The Village Council performs various functions, including reviewing and approving the annual budget, establishing long and short term objectives and priorites, entering legal contracts, and passing ordinances and resolutions. The Councilors are the legistlators of the municipality and are democracitcally elected to decide which services will be provided and how to pay for them, among other tasks.
Communication
The Village Council is available for questions, concerns, or suggestions regarding the community and outreach. If you would like to reach out to a Council member please see their contact information provided.